Ladies and Gentlemen,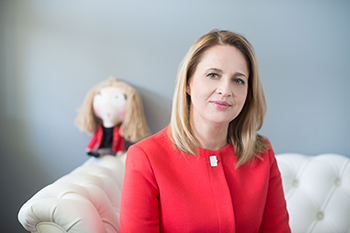 The American Elementary School with English as a Language of Instruction is the effect of dreams of parents and teachers, to create an international school that will give the children from Pomerania a start to further education, equal to that available to children from other European countries. We do believe that good education is a passport to a better life and that a well-educated, creative individual who is open to other cultures and prepared to act as a leader, will have a greater chance of personal success and of a good life, wherever he or she lives.
Our school specializes in bilingual teaching in English – the language of science, business, international cooperation and diplomacy. Through developing bilinguality we are levelling geographic barriers to development prospects of our children. For 25 years, AES in Gdynia has been documenting success stories built upon the bilinguality of our students. Their linguistic skills have opened the doors to many a home, many an institution and ... many a heart.
We are upbringing and educating "citizens of the world", who are able to quickly adapt to any new environment and become active participants of events. We are proud that the successful sixth grade competence test scores of our students have been giving us a place in the lead of schools in Poland for years. Our students keep winning awards in the education authority competitions, Olympiads and sports competitions, and our graduates are admitted to the best secondary schools of Tri-City. Yet, our greatest pride is that children love this school and have good memories of it after years ...
Good beginnings last a lifetime
See you soon,
Jolanta Gudyka, School Principal